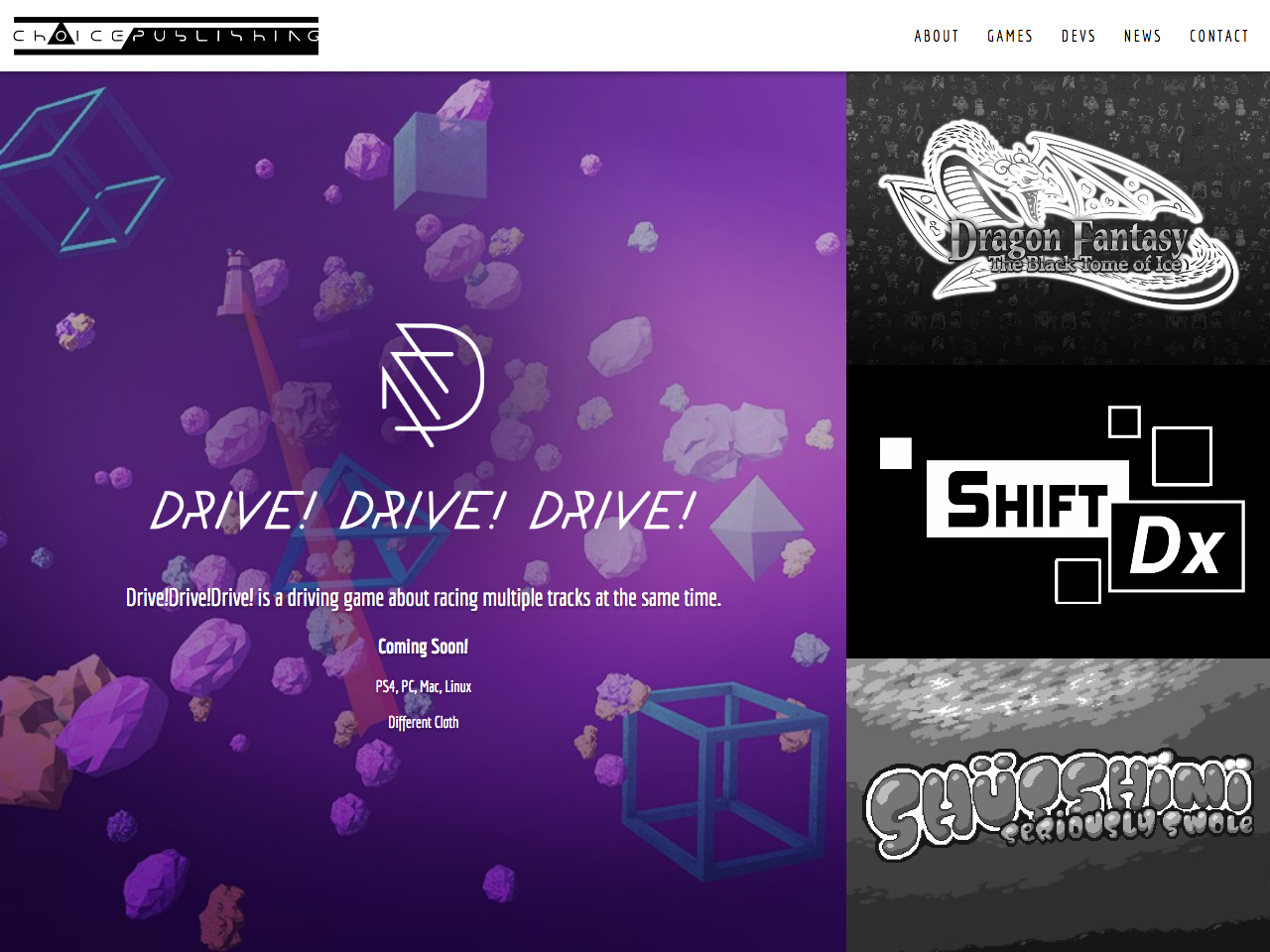 For a brief few years, Choice Provisions had a separate publishing arm, and they needed a website for it.
On the main page, instead of a boring, under-performing image carousel, I built a full-page tile board that scales with your screen size and features 4 games at once, the order being customizable on the back-end. The greyscale images fade to color as you hover (a theme carried throughout the site).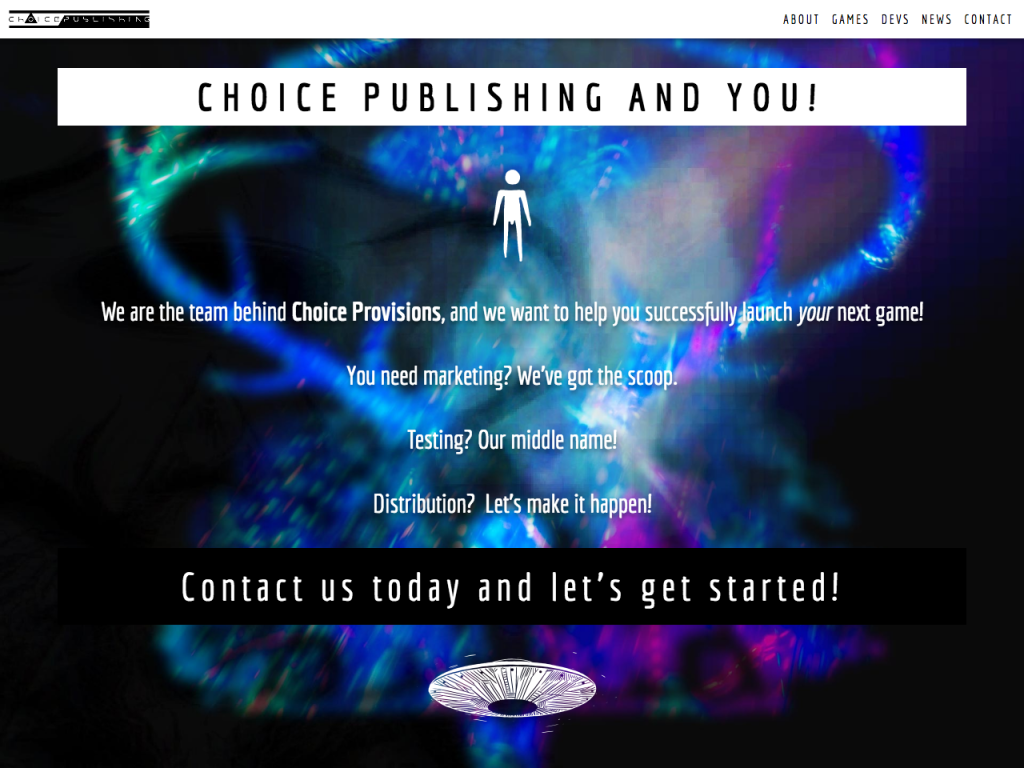 The site featured the published developers and, of course, their games. Since their original site was built with Drupal (before I started working on it) they asked for this site to be built in a similar way. Honestly, I'll be happy if this was the last Drupal site I work on. Not that it's bad, but because (looking back from the future) I've built my career on WordPress and I'd rather specialize.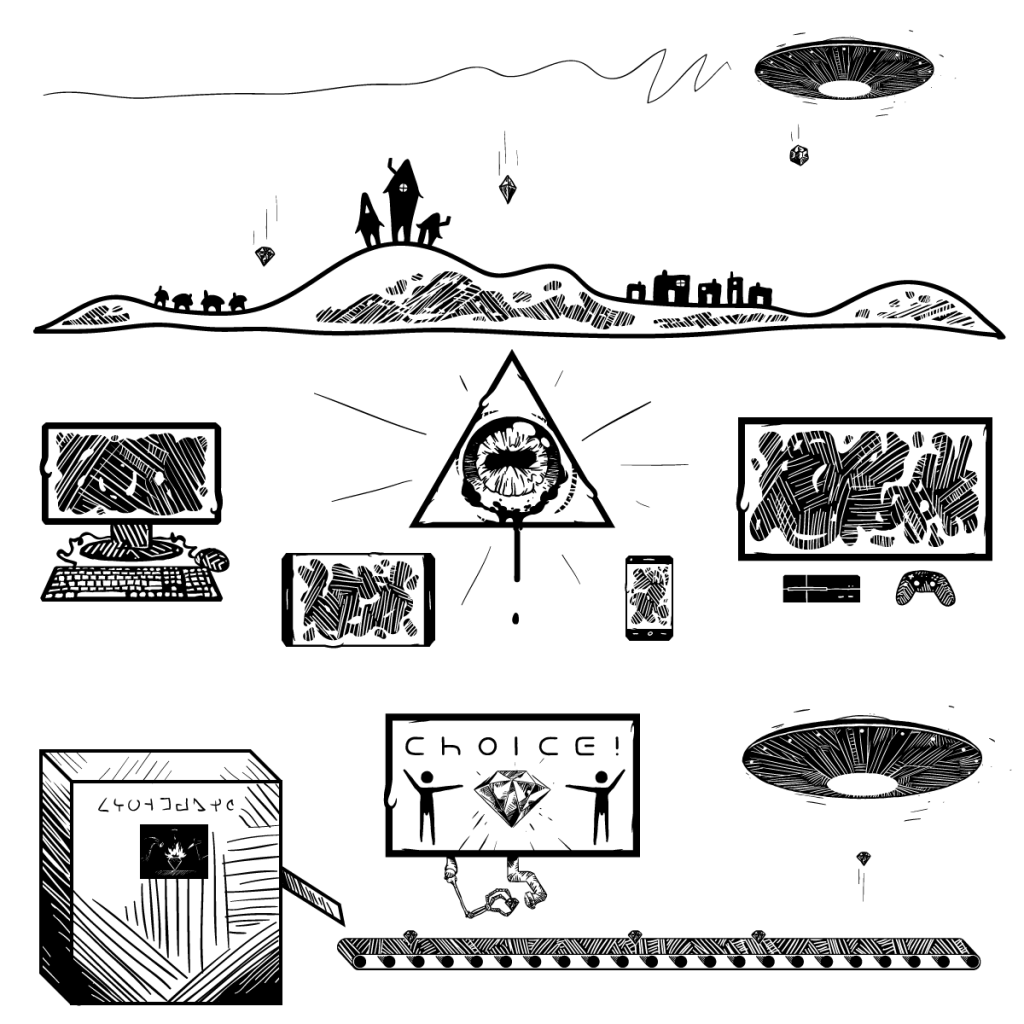 I also made an attempt at some illustrations for the about page that mimic the style of the logo, designed by Ty Dunitz.
As of September 2019, the site is no longer up. See the archived version on archive.org.