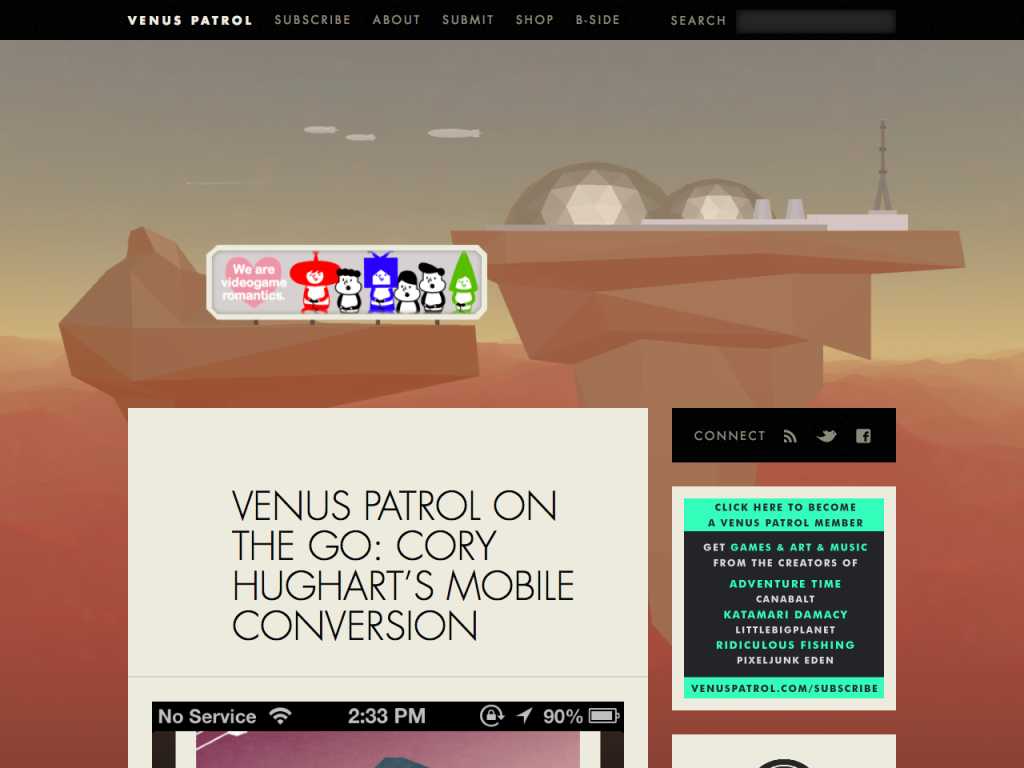 "Venus Patrol is a website in search of beautiful things from the world of videogames, founded by Brandon Boyer — chairman of the Independent Games Festival"; read more on the about page.
The website was launched in 2012 after a successful Kickstarter campaign which I totally missed. Soon after its debut, I contacted Brandon to lament about the lack of mobile responsiveness and offered my help in lieu of a missed Kickstarter pledge. He agreed, and so I had the absolute pleasure of adapting Cory Schmitz's design for smaller screens. To be clear, I did not contribute any graphic design; just lots of CSS and JavaScript and little bits of HTML here and there.
One of the more interesting challenges was writing some custom JavaScript to handle scaling down the weekly TIGSource DevLog post. It's a big image made up of titles and screenshots of indie games in development, which are each a link to a TIGSource forum post.
Go have a look at venuspatrol.com.
Unfortunately, it looks like the site went dormant in 2019. I hope that if Brandon is ever looking to revitalize the site, I might get to help in the age of the Gutenberg editor.